The Fall of Lucifer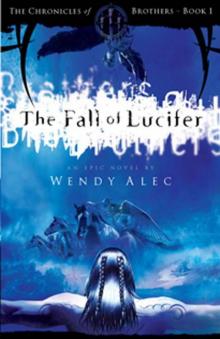 by Wendy Alec
Genre: Fantasy
Published: 2005
View: 1500
Read Online
Read The Fall of Lucifer Storyline:
Three Archangels...
Three Brothers...
One turned renegade
A sweeping epic of origins and mysteries, the fall of Lucifer tells a tale older than the universe itself. Set in opulent palaces and frightening hell worlds, this is a timeless saga of doubt, of demons and angelic warriors, of obsessive love and treason, and of an ancient evil that knows no bounds.
Soon the universe itself will be rocked by war...
A war between three angelic brothers...
A war fought for the greatest prize in the universe...
That war for the race of men.
Pages of The Fall of Lucifer :