Someone to Love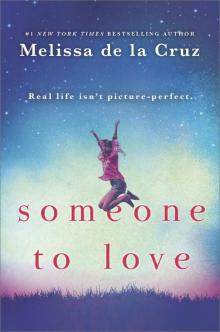 Genre: Young Adult
Published: 2018
View: 1162
Read Online
Read Someone to Love Storyline:
Constantly in the spotlight thanks to her politician father's rising star, Olivia Blakely feels the pressure to be perfect. As the youngest girl in her class, she tries hard to keep up and to seem mature to the older boy she's crushing on, even as she catches his eye. But the need to look good on camera and at school soon grows into an all-consuming struggle with bulimia.
As Liv works toward her goal of gaining early admission to art school, including taking part in an upcoming student show, her life spirals out of control. Swept up in demands to do more than she's ready for, to always look perfect and to succeed, Liv doesn't know who she is anymore. It will take nearly losing her best friend and even her life for Liv to learn that loving herself is far more important than earning the world's approval.
Pages of Someone to Love :