Cool!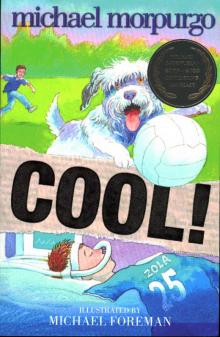 Genre: Childrens
Published: 2002
View: 813
Read Online
Read Cool! Storyline:
One day Robbie is hit by a car while running after his dog, Lucky. Unconscious, Robbie lies in hospital, unable to speak, move or eat. But he can hear; he is aware.
His friends and family try desperately to reach him – even Zola, his favourite Chelsea footballer, comes to see him. And still Robbie can't 'wake up'. Until one day, against hospital rules, Dad brings Lucky into the hospital. Can Lucky bring Robbie back to life?
Pages of Cool! :