The General in His Labyrinth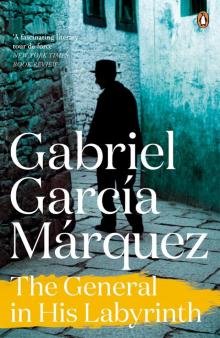 Genre: Literature
Published: 1989
View: 1171
Read Online
Read The General in His Labyrinth Storyline:
The General in his Labyrinth is the compelling tale of Simon Bolivar, a hero who has been forgotten and whose power is fading, retracing his steps down the Magdalena River by the Nobel Laureate Gabriel Garcia Marquez, author of One Hundred Years of Solitude and Love in the Time of Cholera.
'It was the fourth time he had travelled along the Magdalena, and he could not escape the impression that he was retracing the steps of his life'
At the age of forty-six General Simon Bolivar, who drove the Spanish from his lands and became the Liberator of South America, takes himself into exile. He makes a final journey down the Magdalene River, revisiting the cities along its shores, reliving the triumphs, passions and betrayals of his youth. Consumed by the memories of what he has done and what he failed to do, Bolívar hopes to see a way out of the labyrinth in which he has lived all his life. . ..
'An exquisite writer, wise, compassionate and extremely funny' Sunday Telegraph
'An imaginative writer of genius' Guardian
'The most important writer of fiction in any language' Bill Clinton
Pages of The General in His Labyrinth :