The Fire at Mary Anne's House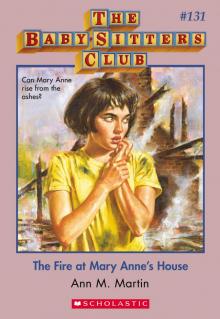 Genre: Childrens
Published: 1999
View: 1940
Read Online
Read The Fire at Mary Anne's House Storyline:
When Mary Anne is woken up in the middle of the night by her cat, Tigger, she immediately knows something's wrong. Then she smells the smoke. . .and hears her father yelling her name. Mary Anne's house is on fire--and she makes it out right before everything burns down.
Now Mary Anne doesn't know what to do. All of her possessions are. . .gone. Her house is. . .destroyed. Will Mary Anne be able to get her old life back? Will her family move away from Stoneybrook. . .for good?
Pages of The Fire at Mary Anne's House :