The Hidden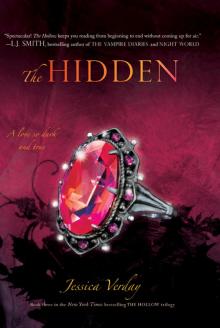 Genre: Childrens
Published: 2011
View: 880
Read Online
Read The Hidden Storyline:
A love that knows no bounds.
Abbey knows that Caspian is her destiny. Theirs is a bond that transcends even death. But as Abbey finally learns the full truth about the dark fate that links her to Caspian and ties them both to the town of Sleepy Hollow, she suddenly has some very hard choices to make. Caspian may be the love of her life, but is that love worth dying for?
Beautifully spun, emotionally gripping, and irresistibly romantic, The Hidden will leave you breathless.
Pages of The Hidden :