Ttyl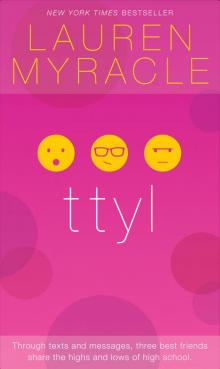 Genre: Childrens
Published: 2004
View: 833
Read Online
Read Ttyl Storyline:
On the first day of tenth grade, best friends Maddie (mad maddie), Angela (SnowAngel), and Zoe (zoegirl) vow not to let school stupidness get them down... or split them apart. But as the weeks pass and the instant messages accumulate, it's clear that tenth grade will be a roller coaster ride of boy temptation, math torture, donut emergenices, and Queen Bee encounters.
Then a jerky boy sends peppy Angela into the dumps, tough Maddie makes a mistake that has the whole school talking, and good girl Zoe gets in over her head with a flirty teacher. Will the winsome threesome make it through the year?
Pages of Ttyl :